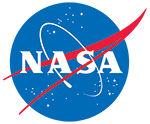 Near-Real-Time DMSP SSMIS Daily Polar Gridded Sea Ice Concentrations, Version 1 (NSIDC-0081)
There is a more recent version of these data.
Version Summary


June 2016

Starting on 1 April 2016, sea ice concentration fields are computed using F18 data.


March 2015

New smaller pole hole mask used: SSMIS Pole Hole

New spurious ice masks: NIC Valid Ice Masks


1999

Initial release of this data product.


Overview
Platform(s):
DMSP 5D-3/F17, DMSP 5D-3/F18
Data Format(s):
PNG, Binary
Temporal Coverage:
1 January 2015 to 2 January 2023
Temporal Resolution:
1 day
Documentation
Help Articles
Getting started
NSIDC currently archives passive microwave sea ice concentration products based on two algorithms: the NASA Team algorithm and the Bootstrap algorithm. Both algorithms were developed by researchers at the NASA Goddard Space Flight Center in the 1980s.
How To
Many NSIDC DAAC data sets can be accessed using the NSIDC DAAC's Data Access Tool. This tool provides the ability to search and filter data with spatial and temporal constraints using a map-based interface. Users have the option to