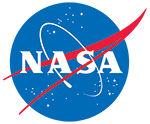 Bootstrap Sea Ice Concentrations from Nimbus-7 SMMR and DMSP SSM/I-SSMIS, Version 3
DOI: 10.5067/7Q8HCCWS4I0R
This is the most recent version of these data.
Version Summary

Changes to this version include:


Intercalbration techniques between SMMR and F08, as well as F08 and F11 were changed to match sea ice area rather than sea ice extent.



Ocean tie points now change each day (similar to the ice tie points) based on brightness temperatures for that day.



The threshold for the lower limit for ice was relaxed to allow retrieval of ice at 10 percent ice concentration.


Overview
This sea ice concentration data set was derived using measurements from the Scanning Multichannel Microwave Radiometer (SMMR) on the Nimbus-7 satellite and from the Special Sensor Microwave/Imager (SSM/I) sensors on the Defense Meteorological Satellite Program's (DMSP) -F8, -F11, and -F13 satellites. Measurements from the Special Sensor Microwave Imager/Sounder (SSMIS) aboard DMSP-F17 are also included. The data set has been generated using the Advanced Microwave Scanning Radiometer - Earth Observing System (AMSR-E) Bootstrap Algorithm with daily varying tie-points. Daily (every other day prior to July 1987) and monthly data are available for both the north and south polar regions. Data are gridded on the SSM/I polar stereographic grid (25 x 25 km) and provided in two-byte integer format.
Platform(s):
DMSP 5D-2/F11, DMSP 5D-2/F13, DMSP 5D-2/F8, DMSP 5D-3/F17, Nimbus-7
Sensor(s):
SMMR, SSM/I, SSMIS
Data Format(s):
Binary, Binary
Temporal Coverage:
1 November 1978 to 31 December 2022
Temporal Resolution:
1 day, 1 month
Spatial Reference System(s):
NSIDC Sea Ice Polar Stereographic North
EPSG:3411
NSIDC Sea Ice Polar Stereographic South
EPSG:3412
Blue outlined yellow areas on the map below indicate the spatial coverage for this data set.
Strengths and Limitations
Data Access & Tools
Documentation
User Guide
Sensor and Instrument Information