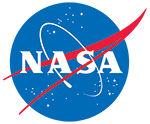 Bootstrap Sea Ice Concentrations from Nimbus-7 SMMR and DMSP SSM/I-SSMIS, Version 2
DOI: 10.5067/J6JQLS9EJ5HU
There is a more recent version of these data.
Version Summary

Changes to this version include:


Adjusted tie points to be consistent with the AMSR-E Bootstrap algorithm


Adjusted Southern Hemisphere land mask to account for changes in extent and positions of ice shelves


Reprocessed entire SMMR-SSM/I time series


Important: Because Version 2 is inter-calibrated with AMSR-E, it is not compatible with Version 1 of this data set. Users should acquire the entire Version 2 data set in order to update their time series. For further information on Version 2 data processing, see Enhanced Sea Ice Concentrations from Passive Microwave Data.
Overview
This sea ice concentration data set was derived using measurements from the Scanning Multichannel Microwave Radiometer (SMMR) on the Nimbus-7 satellite and from the Special Sensor Microwave/Imager (SSM/I) sensors on the Defense Meteorological Satellite Program's (DMSP) -F8, -F11, and -F13 satellites. Measurements from the Special Sensor Microwave Imager/Sounder (SSMIS) aboard DMSP-F17 are also included. The data set has been generated using the Advanced Microwave Scanning Radiometer - Earth Observing System (AMSR-E) Bootstrap Algorithm with daily varying tie-points. Daily (every other day prior to July 1987) and monthly data are available for both the north and south polar regions. Data are gridded on the SSM/I polar stereographic grid (25 x 25 km) and provided in two-byte integer format.
Platform(s):
DMSP 5D-2/F11, DMSP 5D-2/F13, DMSP 5D-2/F8, DMSP 5D-3/F17, Nimbus-7
Sensor(s):
SMMR, SSM/I, SSMIS
Data Format(s):
Binary, Binary
Temporal Coverage:
26 October 1978 to 31 December 2015
Temporal Resolution:
1 day, 1 month
Blue outlined yellow areas on the map below indicate the spatial coverage for this data set.
Documentation