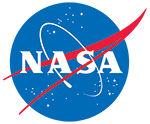 Antarctic 5-km Digital Elevation Model from ERS-1 Altimetry, Version 1
DOI: 10.5067/BZVCEDZWUTCH
This is the most recent version of these data.
Overview
This data set provides a Digital Elevation Model (DEM) for Antarctica to 81.5 degrees south latitude, at a resolution of 5 km. Approximately twenty million data points were used to generate this data set. Data points were derived from ERS-1 radar altimetry during the geodetic phase from March 1994 to May 1995.
Parameter(s):
GLACIER ELEVATION/ICE SHEET ELEVATION
ICE SHEETS
SURFACE ROUGHNESS
TOPOGRAPHICAL RELIEF MAPS
Platform(s):
ERS-1, SATELLITES
Sensor(s):
RA, RADAR ALTIMETERS
Temporal Coverage:
1 March 1994 to 31 May 1995
Temporal Resolution:
1 day, 1 day
Blue outlined yellow areas on the map below indicate the spatial coverage for this data set.
Data Access & Tools
Documentation
Help Articles
How To
Data from the NASA National Snow and Ice Data Center Distributed Active Archive Center (NSIDC DAAC) can be accessed directly from our HTTPS file system. We provide basic command line Wget and curl instructions for HTTPS file system downloads below.