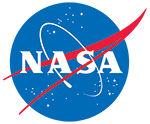 AVHRR Polar Pathfinder Twice-Daily 5 km EASE-Grid Composites, Version 3 (NSIDC-0066)
This data set has been retired.
Overview
NOTE: This data set is retired and no longer available for download, due to errors in the data. It has been superseded by the AVHRR Polar Pathfinder (APP) data set available at:
https://nsidc.org/data/nsidc-0745
The following information is provided for provenance: The Advanced Very High Resolution Radiometer (AVHRR) Polar Pathfinder Twice-Daily 5 km EASE-Grid Composites are a collection of products for both poles, consisting of twice-daily calibrated and gridded satellite channel data and derived parameters. Data include five AVHRR channels, clear sky surface broadband albedo and skin temperature, solar zenith angle, satellite elevation angle, sun-satellite relative azimuth angle, surface type mask, cloud mask, and Universal Coordinated Time (UTC) of acquisition. AVHRR Polar Pathfinder data extend pole ward from 48.4 degrees north and 53.2 degrees south latitudes, from 24 July 1981 through 30 June 2005. Data are in 1-byte and 2-byte integer grid format and are available by FTP.
Parameter(s):
ALBEDO
BRIGHTNESS TEMPERATURE
CLOUD PROPERTIES
INFRARED RADIANCE
LAND SURFACE TEMPERATURE
SKIN TEMPERATURE
SURFACE THERMAL PROPERTIES
THERMAL INFRARED
VIEWING GEOMETRY
VISIBLE RADIANCE
Platform(s):
NOAA-11, NOAA-14, NOAA-16, NOAA-7, NOAA-9
Data Format(s):
Binary, Binary
Temporal Coverage:
24 July 1981 to 30 June 2005
Temporal Resolution:
12 hour
Yellow areas on the map below indicate the spatial coverage for this data set.
Documentation
Help Articles
How To
Data from the NASA National Snow and Ice Data Center Distributed Active Archive Center (NSIDC DAAC) can be accessed directly from our HTTPS file system. We provide basic command line Wget and curl instructions for HTTPS file system downloads below.