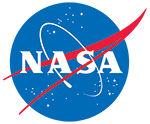 Nenana Ice Classic: Tanana River Ice Annual Breakup Dates, Version 2
DOI: 10.5067/CAQ58H42LQY2
This is the most recent version of these data.
Version Summary

This version upgrade includes:
- a change in data file format to CSV
- a temporal update
- corrections in the time format
Overview
The Tanana river in the Interior of Alaska usually freezes over during October and November. The ice continues to grow throughout the winter accumulating an average maximum thickness of about 110 cm, depending upon winter weather conditions. The Nenana Ice Classic competition began in 1917 when railroad engineers bet a total of 800 dollars, winner takes all, guessing the exact time (month, day, hour, minute) ice on the Tanana River would break up. Each year since then, Alaska residents have guessed at the timing of the river breakup. A tripod, connected to an on-shore clock with a string, is planted in two feet of river ice during river freeze-up in October or November. The following spring, the clock automatically stops when the tripod moves as the ice breaks up. The time on the clock is used as the river ice breakup time. Many factors influence the river ice breakup, such as air temperature, ice thickness, snow cover, wind, water temperature, and depth of water below the ice. Generally, the Tanana river ice breaks up in late April or early May (historically, April 20 to May 20). The time series of Tanana river ice breakup dates can be used to indicate climate change in the region.
Platform(s):
GROUND STATIONS
Temporal Coverage:
1 April 1917 to present
Temporal Resolution:
1 year
Spatial Resolution:
Not applicable
Not applicable
Blue outlined yellow areas on the map below indicate the spatial coverage for this data set.
Data Access & Tools
Documentation
Help Articles
How To
Data from the NASA National Snow and Ice Data Center Distributed Active Archive Center (NSIDC DAAC) can be accessed directly from our HTTPS file system. We provide basic command line Wget and curl instructions for HTTPS file system downloads below.