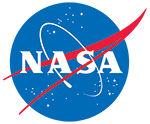 Nimbus-5 ESMR Polar Gridded Sea Ice Concentrations, Version 1
DOI: 10.5067/W2PKTWMTY0TP
This is the most recent version of these data.
Version Summary
Overview
Daily and monthly averaged sea ice concentrations from the Nimbus-5 Electrically Scanning Microwave Radiometer (ESMR) are available for the Arctic and Antarctic from 12 December 1972 through 31 December 1976 at 25 km gridded resolution. Raw data were reprocessed to include ocean masks that reduce weather effects and coastal contamination, and to include a 15 percent ice threshold. Reprocessed data are in Hierarchical Data Format (HDF) and are available via FTP.
Temporal Coverage:
13 December 1972 to 11 May 1977
Temporal Resolution:
1 day
Blue outlined yellow areas on the map below indicate the spatial coverage for this data set.
Data Access & Tools
Documentation
Help Articles
How to Articles
To convert HDF5 files into binary format you will need to use the h5dump utility, which is part of the HDF5 distribution available from the HDF Group. How you install HDF5 depends on your operating system.
Data from the NASA National Snow and Ice Data Center Distributed Active Archive Center (NSIDC DAAC) can be accessed directly from our HTTPS file system. We provide basic command line Wget and curl instructions for HTTPS file system downloads below.