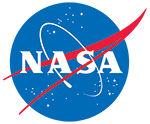 ICESat-2 L4 Along-Track Sea Ice Thickness, Version 1
DOI: 10.5067/JTI5YG3S6VAJ
This is the most recent version of these data.
Version Summary
Overview
This data set reports daily, along-track winter sea ice thickness across the Arctic Ocean. Sea ice thickness is estimated using ATLAS/ICESat-2 L3A Sea Ice Freeboard (ATL10), Version 5 data and NASA Eulerian Snow On Sea Ice Model (NESOSIM) snow loading.
Parameter(s):
FREEBOARD
ICE DEPTH/THICKNESS
SNOW DEPTH
Platform(s):
ICESat-2, MODELS
Sensor(s):
ATLAS, NOT APPLICABLE
Temporal Coverage:
14 October 2018 to 1 May 2022
Temporal Resolution:
91 day
Spatial Reference System(s):
NSIDC Sea Ice Polar Stereographic North
EPSG:3411
Blue outlined yellow areas on the map below indicate the spatial coverage for this data set.
Data Access & Tools