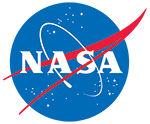 IceBridge Radar L3 Tomographic Ice Thickness, Version 2
DOI: 10.5067/5NSX14QW4U4J
This is the most recent version of these data.
Version Summary

For Version 2 of this data set, the following changes were made:

1. Converted data files from HDF5 to netCDF4 format, with the following data structure revisions:
* Renamed the parameter dataset0 to ice_thickness.
* Added the parameter thickness_err.
* Added the parameter bed_elevation to the files IRTIT3_20110413_Russell.nc and IRTIT3_20130420_Humboldt.nc.
* Added the following CF1.7-compliant geolocation variables/attributes for improved usability: polar_stereographic (grid mapping variable); x and y (coordinates of projection). Enables automatic geolocation in software such as QGIS.
2. Changed the no-data flag value from -10000 to NaN.
Overview
This data set contains Level-3 tomographic ice thickness measurements and ice thickness errors over areas of Greenland and Antarctica. Two of the data files additionally provide bed elevation measurements. The data were derived from measurements taken by the Center for Remote Sensing of Ice Sheets (CReSIS) Multichannel Coherent Radar Depth Sounder (MCoRDS) instrument and were collected as part of NASA Operation IceBridge funded campaigns.
Parameter(s):
BED ELEVATION
GLACIER/ICE SHEET THICKNESS
Temporal Coverage:
20 November 2010 to 20 April 2013
Temporal Resolution:
Varies
Spatial Reference System(s):
WGS 84 / Antarctic Polar Stereographic
EPSG:3031
WGS 84 / NSIDC Sea Ice Polar Stereographic North
EPSG:3413
Blue outlined yellow areas on the map below indicate the spatial coverage for this data set.
Data Access & Tools
Documentation