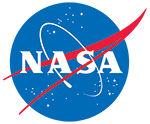 IceBridge MCoRDS L3 Gridded Ice Thickness, Surface, and Bottom, Version 2
DOI: 10.5067/YP1PVPR72IHG
This is the most recent version of these data.
Version Summary

On August 14, 2013, the MCoRDS L3 Gridded Ice Thickness, Surface, and Bottom data were replaced by Version 2:


V02 grid size is 500 m x 500 m. V01 coarse (3 x 3 km) and dense (1.5 x 1.5 km) grids are not included in V02.


V02 contains separate grid .txt files for Surface, Thickness, and Bottom.


V01 1995_2011_Petermann_Composite data are removed.


V01 TIF files are removed; MAT files added in V02.


ASCII text grid file is changed from CSV in V01 to .txt in V02.


V01 crossover_analysis directory is removed; errors directory is added with .mat and errors.txt files.


Overview
This data set contains products from depth sounder measurements over Greenland and Antarctica taken from the Multichannel Coherent Radar Depth Sounder (MCoRDS). The data were collected as part of NASA Operation IceBridge funded campaigns. Browse files for this data set are duplicates for the thickness PNG files.
Parameter(s):
GLACIER ELEVATION/ICE SHEET ELEVATION
GLACIER THICKNESS/ICE SHEET THICKNESS
GLACIER TOPOGRAPHY/ICE SHEET TOPOGRAPHY
Platform(s):
AIRCRAFT, DC-8, P-3B
Sensor(s):
ATM, MCoRDS, RADAR ECHO SOUNDERS
Data Format(s):
PNG, ASCII, Shapefile, MAT
Temporal Coverage:
1 January 2006 to 31 December 2012
Temporal Resolution:
Varies
Spatial Reference System(s):
WGS 84 / Antarctic Polar Stereographic
EPSG:3031
WGS 84 / NSIDC Sea Ice Polar Stereographic North
EPSG:3413
Blue outlined yellow areas on the map below indicate the spatial coverage for this data set.
Data Access & Tools