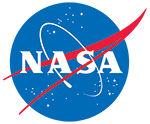 IceBridge ARES L1B Geolocated Radar Echo Strength Profiles, Version 1
DOI: 10.5067/X2H7MP5DBTYP
This is the most recent version of these data.
Version Summary
Overview
This data set contains radar echograms acquired by the Arizona Radio-Echo Sounder (ARES) over select glaciers in Alaska. The data are provided in HDF5 formatted files, which include important metadata for interpreting the data. Browse images are also available.
Sensor(s):
RADAR ECHO SOUNDERS
Temporal Coverage:
26 August 2015 to 12 May 2021
Temporal Resolution:
Not Specified
Spatial Reference System(s):
Blue outlined yellow areas on the map below indicate the spatial coverage for this data set.
Data Access & Tools
Documentation