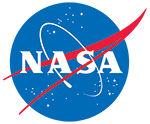 IceBridge Accumulation Radar L1B Geolocated Radar Echo Strength Profiles, Version 2
DOI: 10.5067/0ZY1XYHNIQNY
This is the most recent version of these data.
Version Summary

Version 2 data are in netCDF format beginning with the 2013 Arctic campaign.

Version 1 data

are in MATLAB and binary format for 2012 and earlier campaigns.


Beginning with the 2013 Arctic campaign, the data file format is netCDF.


Data files for all previous campaigns are to be replaced with netCDF files.


Overview
This data set contains radar echograms taken over Greenland and Antarctica using the Center for Remote Sensing of Ice Sheets (CReSIS) Accumulation Radar instrument. The data were collected as part of Operation IceBridge funded campaigns.
Parameter(s):
GLACIER TOPOGRAPHY/ICE SHEET TOPOGRAPHY
RADAR IMAGERY
SEA ICE ELEVATION
SNOW COVER
Sensor(s):
Accumulation Radar
Data Format(s):
NetCDF, XML, JPEG
Temporal Coverage:
21 March 2013 to 1 May 2018
Temporal Resolution:
Varies
Spatial Reference System(s):
Blue outlined yellow areas on the map below indicate the spatial coverage for this data set.
Data Access & Tools
Documentation