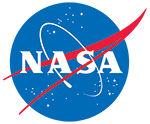 IceBridge LVIS L1A Geotagged Images, Version 1 (IOLVIS1A)
This is the most recent version of these data.
Version Summary
Overview
This data set contains geotagged images taken over Greenland by the NASA Digital Mapping Camera paired with the Land, Vegetation, and Ice Sensor (LVIS), an airborne lidar scanning laser altimeter. The data were collected as part of Operation IceBridge funded campaigns.
Platform(s):
B-200, C-130, DC-8, G-V, HU-25C, P-3B, RQ-4
Temporal Coverage:
25 August 2017 to 20 September 2017
Temporal Resolution:
Varies
Data Access & Tools
Documentation
Help Articles
How To
Many NSIDC DAAC data sets can be accessed using the NSIDC DAAC's Data Access Tool. This tool provides the ability to search and filter data with spatial and temporal constraints using a map-based interface.