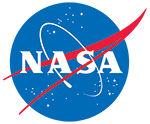 IceBridge DMS L3 Photogrammetric DEM, Version 1
DOI: 10.5067/39YO5T544XCC
This is the most recent version of these data.
Overview
The IceBridge DMS L3 Photogrammetric DEM (IODMS3) data set contains gridded digital elevation models and orthorectified images of Greenland and Antarctica derived from the Digital Mapping System (DMS). The data were collected as part of Operation IceBridge funded campaigns.
Data Format(s):
XML, GeoTIFF, JPEG
Temporal Coverage:
18 March 2011 to 26 November 2013
Temporal Resolution:
Varies
Spatial Reference System(s):
WGS 84 / Antarctic Polar Stereographic
EPSG:3031
WGS 84 / NSIDC Sea Ice Polar Stereographic North
EPSG:3413
Blue outlined yellow areas on the map below indicate the spatial coverage for this data set.
Data Access & Tools
Documentation
Help Articles
How To
Many NSIDC DAAC data sets can be accessed using the NSIDC DAAC's Data Access Tool. This tool provides the ability to search and filter data with spatial and temporal constraints using a map-based interface. Users have the option to