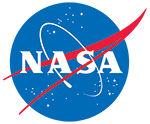 IceBridge CAMBOT L0 Raw Imagery, Version 1
DOI: 10.5067/IOJH8A5F48J5
This is the most recent version of these data.
Version Summary
Overview
This data set contains raw images and associated aircraft position and attitude data, taken over Antarctica and Greenland by the Continuous Airborne Mapping By Optical Translator (CAMBOT), part of the Airborne Topographic Mapper (ATM) instrument suite. The data were collected as part of Operation IceBridge funded aircraft survey campaigns.
Platform(s):
DC-8, G-V, P-3B
Data Format(s):
JPEG, ASCII
Temporal Coverage:
10 October 2018 to 20 November 2019
Temporal Resolution:
Varies
Blue outlined yellow areas on the map below indicate the spatial coverage for this data set.
Data Access & Tools
Documentation