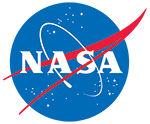 IceBridge Watson-Gyro Fluxgate Magnetometer L1B Time-Tagged Magnetic Field, Version 1
DOI: 10.5067/1HLB3BMORZ55
This is the most recent version of these data.
Version Summary
Overview
This data set contains time-registered Level-1B field readings taken over Antarctica using the Watson-Gyro Fluxgate Magnetometer instrument. The data were collected as part of Operation IceBridge funded aircraft survey campaigns.
Temporal Coverage:
29 December 2008 to 14 January 2013
Temporal Resolution:
Not Specified
Blue outlined yellow areas on the map below indicate the spatial coverage for this data set.
Data Access & Tools
Help Articles
How To
Many NSIDC DAAC data sets can be accessed using the NSIDC DAAC's Data Access Tool. This tool provides the ability to search and filter data with spatial and temporal constraints using a map-based interface. Users have the option to