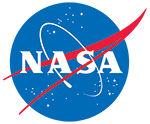 IceBridge LVIS L2 Geolocated Surface Elevation Product, Version 2
DOI: 10.5067/E9E9QSRNLYTK
This is the most recent version of these data.
Version Summary

The data for 2009 through 2015 are stored in

Version 1

of this data set.

Version 2 of this data set contains more parameters than Version 1. In addition, some parameters were renamed or removed. Essentially, Version 2 comprises the following changes:


LVIS_LFID is now called LFID.


LONGITUDE_LOW, LATITUDE_LOW, and ELEVATION_LOW were renamed to GLON, GLAT, and ZG.


LONGITUDE_HIGH, LATITUDE_HIGH, and ELEVATION_HIGH were renamed to HLON, HLAT, and ZH.


LONGITUDE_CENTROID, LATITUDE_CENTROID, and ELEVATION_CENTROID were removed.


TLON, TLAT, and ZT were added.


RH10 through RH100 were added.


AZIMUTH, INCIDENTANGLE, RANGE, and COMPLEXITY were added.


CHANNEL_ZT, CHANNEL_ZG, and CHANNEL_RH were added.


Overview
This data set contains surface elevation data over parts of Greenland, measured by the NASA Land, Vegetation, and Ice Sensor (LVIS), an airborne lidar scanning laser altimeter. The data were collected as part of NASA Operation IceBridge funded campaigns.
Platform(s):
AIRCRAFT, B-200, C-130, DC-8, G-V, HU-25C, P-3B, RQ-4
Sensor(s):
ALTIMETERS, LASERS, LVIS
Temporal Coverage:
25 August 2017 to 20 September 2017
Temporal Resolution:
Varies
Blue outlined yellow areas on the map below indicate the spatial coverage for this data set.
Data Access & Tools
Documentation