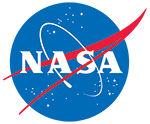 IceBridge LVIS-GH L2 Geolocated Surface Elevation Product, Version 1
DOI: 10.5067/RELPCEXB0MY3
This is the most recent version of these data.
Version Summary
Overview
This data set contains surface elevation data measured by the NASA Land, Vegetation, and Ice Sensor (LVIS), an airborne lidar scanning laser altimeter, aboard the Global Hawk Unmanned Aerial Vehicle. The data were collected as part of NASA Operation IceBridge funded campaigns.
Temporal Coverage:
26 October 2013 to 14 November 2013
Temporal Resolution:
Varies
Blue outlined yellow areas on the map below indicate the spatial coverage for this data set.
Data Access & Tools
Documentation
Help Articles
How To
Many NSIDC DAAC data sets can be accessed using the NSIDC DAAC's Data Access Tool. This tool provides the ability to search and filter data with spatial and temporal constraints using a map-based interface. Users have the option to
All data from the NASA National Snow and Ice Data Center Distributed Active Archive Center (NSIDC DAAC) can be accessed directly from our HTTPS file system, using wget or curl. Basic command line instructions are provided in the article below.