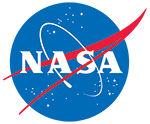 IceBridge LVIS-GH L1B Geolocated Return Energy Waveforms, Version 1
DOI: 10.5067/D7ZJT02NGCC1
This is the most recent version of these data.
Version Summary
Overview
This data set contains energy waveform data measured by the NASA Land, Vegetation, and Ice Sensor (LVIS), an airborne lidar scanning laser altimeter, aboard the Global Hawk Unmanned Aerial Vehicle. The data were collected as part of NASA Operation IceBridge funded campaigns.
Temporal Coverage:
30 October 2013 to 14 November 2013
Temporal Resolution:
Varies
Blue outlined yellow areas on the map below indicate the spatial coverage for this data set.
Data Access & Tools
Documentation