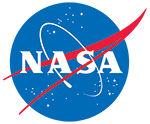 IceBridge ATM L1B Elevation and Return Strength, Version 2
DOI: 10.5067/19SIM5TXKPGT
This is the most recent version of these data.
Version Summary

Version 2 data are in HDF5 format beginning with the 2013 Arctic campaign.

Version 1 data

are in Qfit binary format for 2012 and earlier campaigns.


Qfit data files for all previous campaigns were replaced with HDF5 files.


The Version 2 data set title changed from "IceBridge ATM L1B Qfit Elevation and Return Strength" to "IceBridge ATM L1B Elevation and Return Strength".


Overview
This data set contains spot elevation measurements of Arctic and Antarctic sea ice, and Greenland, Antarctic Peninsula, and West Antarctic region ice surface acquired using the NASA Airborne Topographic Mapper (ATM) instrumentation. The data were collected as part of Operation IceBridge funded aircraft survey campaigns.
Parameter(s):
GLACIER ELEVATION/ICE SHEET ELEVATION
Platform(s):
C-130, DC-8, G-V, HU-25A, HU-25C, P-3B, WP-3D ORION
Temporal Coverage:
20 March 2013 to 20 November 2019
Temporal Resolution:
Varies
Blue outlined yellow areas on the map below indicate the spatial coverage for this data set.
Data Access & Tools
Documentation
User Guide
General Resources