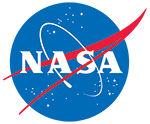 IceBridge UAF Lidar Scanner L1B Geolocated Surface Elevation Triplets, Version 1
DOI: 10.5067/AATE4JJ91EHC
This is the most recent version of these data.
Version Summary
Overview
This data set contains scanning laser altimetry data points of Alaskan glaciers and parts of East and West Antarctica acquired by the airborne University of Alaska Fairbanks (UAF) Glacier Lidar system. The data were collected as part of NASA Operation IceBridge funded campaigns.
Parameter(s):
GLACIER TOPOGRAPHY/ICE SHEET TOPOGRAPHY
Temporal Coverage:
19 August 2009 to 5 June 2020
Temporal Resolution:
1 year
Spatial Reference System(s):
WGS 84 / UTM zone 6N
EPSG:32606
WGS 84 / UTM zone 7N
EPSG:32607
WGS 84 / UTM zone 8N
EPSG:32608
Blue outlined yellow areas on the map below indicate the spatial coverage for this data set.
Data Access & Tools
Documentation