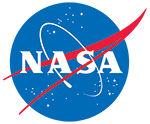 IceBridge BedMachine Greenland, Version 5
DOI: 10.5067/GMEVBWFLWA7X
This is the most recent version of these data.
Version Summary

This data set is the same as Version 4 with the following changes:


Added bathymetry measurements from the Alfred Wegener Institute,
Helmholtz Centre for Polar and Marine Research, in front of the Northeast Greenland Ice Stream


Added ice thickness for ice caps from Millan et al. (2022) (https://www.nature.com/articles/s41561-021-00885-z)


Included bathymetry data from NASA's 2021 Oceans Melting Greenland (OMG) campaign


Provided a geotiff file of bed elevation


Overview
This data set contains a bed topography/bathymetry map of Greenland based on mass conservation, multi-beam data, and other techniques. It also includes surface elevation and ice thickness data, as well as an ice/ocean/land mask.
Parameter(s):
BATHYMETRY
BED ELEVATION
GLACIER/ICE SHEET THICKNESS
SURFACE ELEVATION
Platform(s):
NASA DC-8, P-3B
Data Format(s):
NetCDF, GeoTIFF
Temporal Coverage:
1 January 1993 to 31 December 2021
Temporal Resolution:
Not Specified
Spatial Reference System(s):
WGS 84 / NSIDC Sea Ice Polar Stereographic North
EPSG:3413
Blue outlined yellow areas on the map below indicate the spatial coverage for this data set.
Data Access & Tools
Documentation