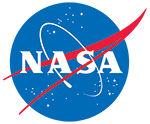 IceBridge NCAR Navigation, State Parameter, and Microphysics LRT Data, Version 1
Overview
The IceBridge NCAR Navigation, State Parameter, and Microphysics LRT Data (IANCR1B) data set contains multiple atmospheric measurements over Antarctica including pressure, temperature, humidity, and winds from NSF/NCAR Research Aviation Facility (RAF) Gulfstream-V aircraft flights. This data set contains the Low-Rate (LRT) one sample per second production data. The data were collected as part of Operation IceBridge funded aircraft survey campaigns, are stored in netCDF format, and are available from 04 October 2011 to 03 November 2011.
Parameter(s):
AIRSPEED/GROUND SPEED
AIR TEMPERATURE
ALTITUDE
ATTITUDE CHARACTERISTICS
DEW POINT TEMPERATURE
DIFFERENTIAL PRESSURE
FLIGHT LEVEL WINDS
HUMIDITY
STATIC PRESSURE
WIND DIRECTION
WIND SPEED
Platform(s):
AIRCRAFT, G-V
Sensor(s):
GPS, HYGROMETERS, NCAR G-V Instruments, PRESSURE TRANSDUCERS, TEMPERATURE SENSORS
Temporal Coverage:
4 October 2011 to 3 November 2011
Temporal Resolution:
Not Specified
Blue outlined yellow areas on the map below indicate the spatial coverage for this data set.
NSIDC does not archive or provide citation guidance for these data.