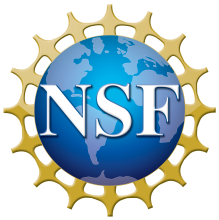 Summary Report of Community-Based Environmental and Species Observations from the Bering Sea Sub-Network, 2008-2009, Version 1 (ELOKA028)
This is the most recent version of these data.
Overview
The Bering Sea Sub-Network (BSSN) is comprised of a set of coastal communities representing six indigenous cultures: three in the Russian Federation and three in the United States. The objective of BSSN is to develop a framework that will enable residents in remote Arctic communities to systematically document physical and social changes occurring in their region. In 2008 and 2009, approximately 300 hunters and fishermen participated a pilot project of harvest surveys covering species caught, species health, and intended use; changing climate and environmental conditions; location and travel information; and a review of harvest conditions. This data set is a report of the preliminary findings from the pilot phase of BSSN.
Parameter(s):
AIR TEMPERATURE
ARCTIC CHAR
ARCTIC GRAYLING
ATKA MACKEREL
BALEEN WHALES
BEARDED SEAL
BOWHEAD WHALE
BROAD WHITEFISH
CETACEANS
CHEN CANAGICA
CHUM SALMON
CODS/HADDOCKS
COHO SALMON
COREGONUS NASUS
CRAB
DUCKS/GEESE/SWANS
ELEGINUS GRACILIS
EMPEROR GEESE
ERIGNATHUS BARBATUS
EROSION
ESOX LUCIUS
FISH
FLOODS
FLOUNDERS
GADUS MACROCEPHALUS
HALIBUT
HIPPOGLOSSUS PLEURONECTIDAE
HUMPBACK SALMON
ICE DEPTH/THICKNESS
ICE GROWTH/MELT
JELLYFISHES
LOCAL WINDS
MAMMALS
OCEAN CURRENTS
OCEAN WINDS
ODOBENUS ROSMARUS
ONCORHYNCHUS GORBUSCHA
ONCORHYNCHUS KETA
ONCORHYNCHUS KISUTCH
ONCORHYNCHUS NERKA
PACIFIC COD
PACIFIC SALMON
PELAGIC FISH
PHOCA LARGHA
PIKE
PINK SALMON
PLAICE
PLEUROGRAMMUS MONOPTERYGIUS
RAIN
RAY-FINNED FISHES
RED SALMON
SAFFRON COD
SALMONS/TROUTS
SALVELINUS ALPINES
SEA ICE
SEA ICE TOPOGRAPHY
SEA ICE VOLUME BUDGET
SEALS/SEA LIONS/WALRUSES
SMELT
SNOW
SNOW/ICE
SOCKEYE SALMON
SPOTTED SEAL
THALEICHTHYS PACIFICUS
THYMALLUS ARCTICUS
TROUT
WALRUS
WATER TEMPERATURE
Platform(s):
Not Specified
Temporal Coverage:
1 July 2007 to 30 April 2009
Spatial Resolution:
Not Specified