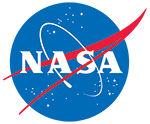 Pre-IceBridge ATM L1B Qfit Elevation and Return Strength, Version 1 (BLATM1B)
This is the most recent version of these data.
Version Summary
Overview
This data set contains spot elevation measurements of Arctic, Greenland, Antarctic, and Patagonia sea ice and ice surface acquired using the NASA Airborne Topographic Mapper (ATM) instrumentation.
Parameter(s):
GLACIER ELEVATION/ICE SHEET ELEVATION
Platform(s):
DHC-6, NASA DC-8, P-3A ORION, P-3B
Data Format(s):
Binary, Binary
Temporal Coverage:
23 June 1993 to 30 October 2008
Temporal Resolution:
Varies
Data Access & Tools
Documentation
Help Articles
How To
Many NSIDC DAAC data sets can be accessed using the NSIDC DAAC's Data Access Tool. This tool provides the ability to search and filter data with spatial and temporal constraints using a map-based interface. Users have the option to
All data from the NASA National Snow and Ice Data Center Distributed Active Archive Center (NSIDC DAAC) can be accessed directly from our HTTPS file system, using wget or curl. Basic command line instructions are provided in the article below.