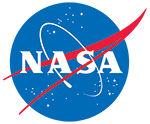 ATLAS/ICESat-2 L2A Global Geolocated Photon Data, Version 4 (ATL03)
There is a more recent version of these data.
Version Summary

Changes for this version include:


Added a per-photon indicator of possible saturated conditions and/or instrument related effects (quality_ph) allowing users to easily identify photons that are not likely true surface due to saturation conditions and/or internal reflections within the ATLAS instrument.


Improved the saturation fraction computations for near_sat_frac and full_sat_frac to accommodate the quality_ph calculation.


Added roll, pitch and yaw from the ANC04 POD file and interpolated them to the geolocation segment rate. These parameters provide the users the components necessary to determine spacecraft orientation and altitude that may influence relative distance between the beams.


Replaced GMDED2010 with the 3 arc-second MERIT DEM as the global DEM. ATL03 uses reference DEMs to exclude photons outside of the primary telemetry band from signal classification to reduce the number of clouds inadvertently classified as signal. The 3 arc-second spatial resolution of the MERIT DEM is an improvement over the 7.5 arc-second resolution of GMTED2010 providing better terrain heights, particularly over forested regions and river basins.


Changed geoid from EGM2008 mean-tide system to EGM2008 tide-free system. This allows users more easily to re-reference photon heights above the geoid without additional corrections, bringing consistency to the tidal systems on ATL03.


Added conversion factors for geoid and solid earth tide that allow easy conversion from/to tide-free/mean-tide systems allowing users to flexibly convert between the tide systems.


Overview
This data set (ATL03) contains height above the WGS 84 ellipsoid (ITRF2014 reference frame), latitude, longitude, and time for all photons downlinked by the Advanced Topographic Laser Altimeter System (ATLAS) instrument on board the Ice, Cloud and land Elevation Satellite-2 (ICESat-2) observatory. The ATL03 product was designed to be a single source for all photon data and ancillary information needed by higher-level ATLAS/ICESat-2 products. As such, it also includes spacecraft and instrument parameters and ancillary data not explicitly required for ATL03.
Temporal Coverage:
13 October 2018 to 15 July 2021
Temporal Resolution:
91 day
Documentation
User Guide
ATBDs
General Resources
Product Specification Documents
Help Articles
How To
FAQ
Getting started