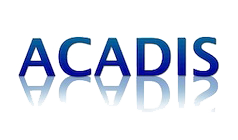 High-Resolution Radar Imagery, Digital Elevation Models, and Related GIS Layers for Barrow, Alaska, USA, Version 1 (ARCSS302)
This is the most recent version of these data.
Overview
This product set contains high-resolution Interferometric Synthetic Aperture Radar (IFSAR) imagery and geospatial data for the Barrow Peninsula (155.39 - 157.48 deg W, 70.86 - 71.47 deg N) and Barrow Triangle (156.13 - 157.08 deg W, 71.14 - 71.42 deg N), for use in Geographic Information Systems (GIS) and remote sensing software. The primary IFSAR data sets were acquired by Intermap Technologies from 27 to 29 July 2002, and consist of Orthorectified Radar Imagery (ORRI), a Digital Surface Model (DSM), and a Digital Terrain Model (DTM). Derived data layers include aspect, shaded relief, and slope-angle grids (floating-point binary and ArcInfo grid format), as well as a vector layer of contour lines (ESRI Shapefile format). Also available are accessory layers compiled from other sources: 1:250,000- and 1:63,360-scale USGS Digital Raster Graphic (DRG) mosaic images (GeoTIFF format); 1:250,000- and 1:63,360-scale USGS quadrangle index maps (ESRI Shapefile format); a quarter-quadrangle index map for the 26 IFSAR tiles (ESRI Shapefile format); and a simple polygon layer of the extent of the Barrow Peninsula (ESRI Shapefile format). Unmodified IFSAR data comprise 26 data tiles across UTM zones 4 and 5. The DSM and DTM tiles (5 m resolution) are provided in floating-point binary format with header and projection files. The ORRI tiles (1.25 m resolution) are available in GeoTIFF format. FGDC-compliant metadata for all data sets are provided in text, HTML, and XML formats, along with the Intermap License Agreement and product handbook. The baseline geospatial data support education, outreach, and multi-disciplinary research of environmental change in Barrow, which is an area of focused scientific interest. Data are available through licensing only to National Science Foundation (NSF)-funded investigators. An NSF award number must be provided when ordering data. Contact NSIDC User Services at
nsidc@nsidc.org
to order the data, and include an NSF award number in the email.
Parameter(s):
CONTOURS
RADAR IMAGERY
RADAR REFLECTIVITY
TERRAIN ELEVATION
TOPOGRAPHICAL RELIEF
TOPOGRAPHIC EFFECTS
Data Format(s):
Binary, GeoTIFF, Grid, Shapefile
Temporal Coverage:
27 July 2002 to 29 July 2002
Temporal Resolution:
Not Specified
Yellow areas on the map below indicate the spatial coverage for this data set.