Service Interruption
The NSIDC Web site and data services are currently having intermittent problems and may be unavailable. We are working to restore these services as soon as possible and apologize for any inconvenience this may cause. Please contact NSIDC User Services for assistance.
QuickBird Imagery and Related GIS Layers for Barrow, Alaska: Coverage Map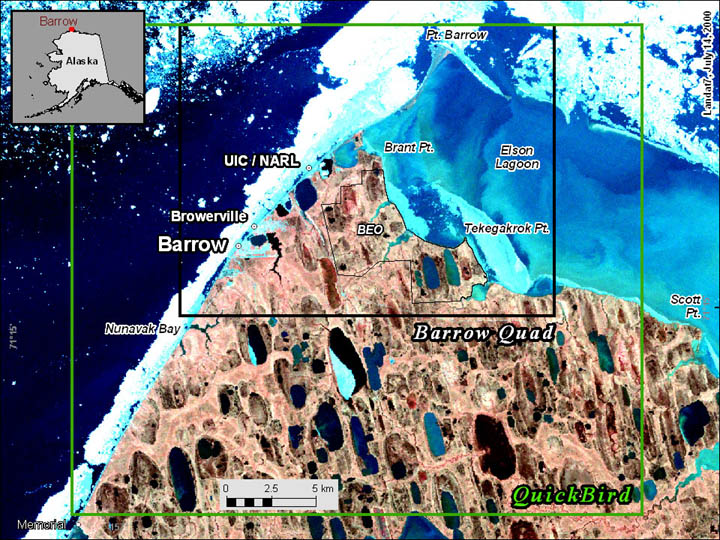 Spatial extent of the QuickBird image (green lines) and Barrow Quadrangle (black lines) data. Image courtesy of William Manley.