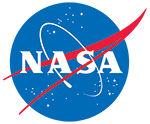 SMAP L2 Radiometer Half-Orbit 36 km EASE-Grid Soil Moisture, Version 4 (SPL2SMP)
There is a more recent version of these data.
Version Summary

Changes to this version include:
Added 6:00 p.m. ascending half orbits, which provide:


More frequent regional/global coverage (critical in flood monitoring)


Soil moisture diurnal variability information (useful in data assimilation systems)


Consistency with other similar satellite-based soil moisture products





Derived frozen ground flag (bit 7 of surface_flag) autonomously using Normalized Polarization Ration (NPR)-based passive freeze-thaw retrieval; replaces former radar-based freeze/thaw flag


Overview
This Level-2 (L2) soil moisture product provides estimates of global land surface conditions retrieved by the Soil Moisture Active Passive (SMAP) passive microwave radiometer during 6:00 a.m. descending and 6:00 p.m. ascending half-orbit passes. SMAP L-band brightness temperatures are used to derive soil moisture data, which are then resampled to an Earth-fixed, global, cylindrical 36 km Equal-Area Scalable Earth Grid, Version 2.0 (EASE-Grid 2.0).
Parameter(s):
BRIGHTNESS TEMPERATURE
SOIL MOISTURE
Platform(s):
SMAP Observatory
Sensor(s):
SMAP L-BAND RADIOMETER
Temporal Coverage:
31 March 2015 to 4 June 2018
Temporal Resolution:
49 minute
Yellow areas on the map below indicate the spatial coverage for this data set.
Documentation
ATBDs
General Resources
Quality Assessment Reports
Product Specification Documents