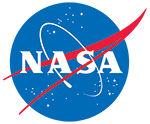 Aquarius L3 Gridded 1-Degree Seasonal Soil Moisture Climatology, Version 5
DOI: 10.5067/FUDM43XO9TDE
This is the most recent version of these data.
Version Summary

Changes to this version include:


Updated Version 5 Aquarius brightness temperature data were used as input


File-level metadata were modified to more closely align with Climate and Forecast (CF) metadata
conventions


Overview
This data set contains Level-3 gridded seasonal global soil moisture climatology estimates derived from the NASA Aquarius passive microwave radiometer on the Satélite de Aplicaciones Científicas (SAC-D).
Parameter(s):
SOIL MOISTURE/WATER CONTENT
Sensor(s):
AQUARIUS_RADIOMETER
Temporal Coverage:
25 August 2011 to 7 June 2015
Temporal Resolution:
3 month
Spatial Reference System(s):
WGS 84 / World Equidistant Cylindrical
EPSG:4087
Blue outlined yellow areas on the map below indicate the spatial coverage for this data set.
Data Access & Tools
Documentation