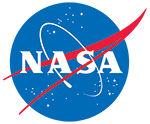 AMSR-E/Aqua Daily L3 12.5 km Brightness Temperature, Sea Ice Concentration, & Snow Depth Polar Grids, Version 2
DOI: 10.5067/AMSR-E/AE_SI12.002
Overview
The Advanced Microwave Scanning Radiometer - Earth Observing System (AMSR-E) instrument on the NASA Earth Observing System (EOS) Aqua satellite, provides global passive microwave measurements of land, ocean, and atmospheric variables for the investigation of water and energy cycles. This Level-3 gridded product (AE_SI12) includes brightness temperatures at 18.7 through 89.0 GHz, sea ice concentration, and snow depth over sea ice. Data are mapped to a polar stereographic grid at 12.5 km spatial resolution. Sea ice concentration and brightness temperatures include daily ascending averages, daily descending averages, and daily averages; snow depth over sea ice data is a five-day running average. Data are stored in HDF-EOS format and are available from 19 June 2002 to 3 October 2011 via FTP.
Parameter(s):
BRIGHTNESS TEMPERATURE
MICROWAVE IMAGERY
SEA ICE CONCENTRATION
SNOW DEPTH
Temporal Coverage:
19 June 2002 to 3 October 2011
Temporal Resolution:
1 day
Blue outlined yellow areas on the map below indicate the spatial coverage for this data set.
Help Articles
General Questions & FAQs
How to Articles